Kyle District Cooking Competition 2006
This years event, held at St Columba Cathcart Street Hall, attracted 4 entries, all of an excellent standard. The judges was Robert Young from the Ayr College Hospitality Department.
The teams of three Scouts were tasked with producing a meal for 4 people, using a double gas burner for £15 or under. All foods had to be cooked or prepared on the day, with no preparation before hand.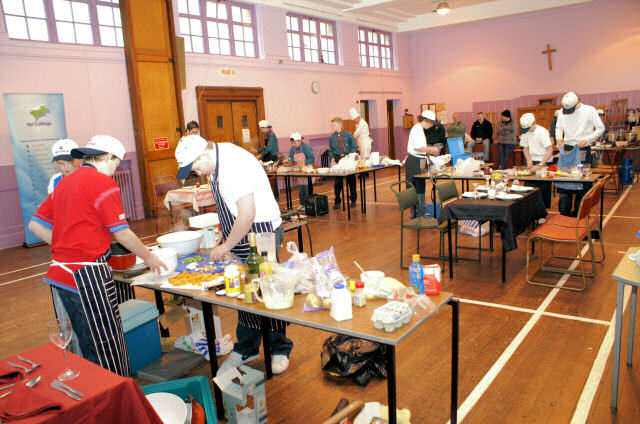 Tthe following pictures show some of the tables and others taking part.
<!a href="cook02.htm"><!img border=0 align=left src="images//cook02arrow.plain.lefty.gif">
<!Previous>

<!a href="cook02.htm"><!img align=center border=0 src="images/cook02/arrow.plain.upy.gif">
<!Top page Index>


Next
---
Author :- Bob McIntyre
---